Meet your 2023/2024 Management Committee
Edwin SEAH
President
BSc in Government & History
Edwin has served with the LSEAAS as a Committee member since 2007 in a range of different positions, and has recently taken over the role of President in 2022.
He is currently a Principal Consultant within Mercer's M&A advisory practice and leads the Change and Communications practice for the firm across the Asia, Middle East and Africa region.
Edwin is married with two primary school-going children, and enjoys diving, cycling, reading and travelling when time permits.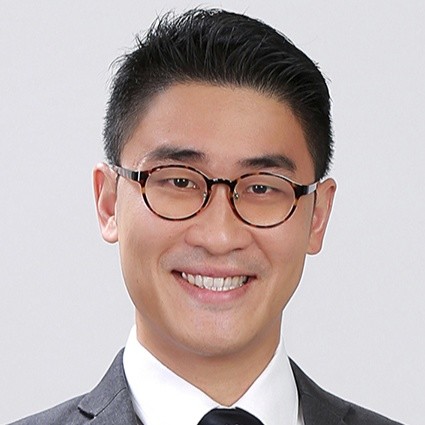 Dr. Stefan ALTORFER-ONG
Vice President (External Affairs)
MSc and PhD in Economic History
Stefan has been an Executive Committee member of the LSEAAS since 2013 and a Trustee of the Singapore LSE Trust since 2019, currently acting as the Trust's Honorary Treasurer.
He works as the regional Operating Head (COO) for the UBS Global Wealth Management Chief Investment Office (CIO). Stefan joined UBS in Zurich after completing his PhD at LSE and has been based in Singapore since 2010. As a PhD candidate at LSE, Stefan also taught undergraduates in Economic History and published on financial history, business history and advertising history.
Stefan is married to an LSE alumna from Singapore, Alicia, and they have two lovely children. He enjoys reading, cooking and occasionally putting pen to paper. Stefan has published several books on graphic design and still dreams of publishing a children's book one day.
Rhoda SEVERINO
Vice President (Events & Marketing)
MSc in Comparative Politics
Rhoda has a decade of experience in public affairs and strategic communications. She is currently responsible for advocacy, corporate communications and sustainability for the Asia Pacific at one of the world's leading global duty-free and travel retail operators.
Prior to her current position, Rhoda held a number of roles in strategic communications agencies, advising clients from a wide range of sectors on public affairs, media relations and issues management.
Waqas ADENWALA
Vice President (Governance)
BSc in Economics
Waqas read Economics at the LSE and graduated in 2012. During his time at the university, he was elected as a Governor of the school from 2010-11 and also served as the Assistant International Officer of the LSE Students' Union and the Social Secretary of Rosebery Hall of Residence.
He moved to Singapore in 2012 and is currently working in Tech policy for South Asia at TikTok. He previously worked as an economist at The Economist Intelligence Unit covering the OECD economies in APAC.
Brenda TAN
Honorary Secretary
BSc in Sociology
Brenda graduated from the LSE in 2017. She is currently working as a HR Business Partner in the financial services industry. Outside of work, she is passionate about youth mentorship and an avid badminton player.
Lisa LEONG
Treasurer
BSc in Accounting and Finance
Lisa graduated from the LSE in 2006. She is currently a managing director for institutional business in SouthEast Asia at Capital Group. Whilst certainly not a professional, Lisa enjoys cycling in her free time.
Ann-Marie EU
Committee Member
BSc in Economics
Since graduating from the LSE in 2011, Ann Marie has worked in communications, stakeholder engagement, content development, and events. She was most recently Head of Operations at Redhill, a Singapore-based communications agency, where she managed the firm's day to day operations, growth and expansion, special projects, and strategic partnerships.
She was born in Singapore and grew up in Malaysia and Australia, before moving to London to pursue a Bachelor's in Economics at the LSE.
Vardhan KAPOOR
Committee Member
BA in Law and Anthropology, MSc in Law and Accounting
Vardhan completed his undergraduate studies at LSE in 2013, and his postgraduate studies in 2014. He is currently the Head of Region, APAC for Remitly, prior to which he headed up strategy and sustainably for Deliveroo in the region. In addition to this he's heavily involved with the regional technology ecosystem and volunteers with a number of charities dealing with regional migrant welfare.
Prerna SURI
Committee Member
MSc in Gender and the Media
Prerna Suri is an accomplished communicator who has worked in journalism, corporate communications, public affairs, public policy and crisis comms.
Prerna  is currently Vice President, Communications, for Asia and the Middle East for Sony Music Entertainment (SME). Prior to Sony Music, Prerna was heading comms for South East Asia at the American tech giants, Facebook and Cisco. Prerna has also served in the United Nations as the Asia Pacific Spokesperson for the Office for the Coordination of Humanitarian Affairs (UN OCHA), communicating some of the most complex and challenging issues facing the humanitarian world in the Asian region. Prior to her UN assignment, Prerna was an award-winning foreign correspondent with Al Jazeera English and the BBC- gaining global recognition as a conflict reporter and presenter.
Nicole ZYCINSKI-SINGH
Committee Member
LLB in Law
After a hiatus of five years, Nicole rejoins LSEAAS as a committee member. She is currently Managing Director of Killem Pest Pte Ltd, one of Singapore's oldest and largest pest management companies. Nicole loves all things sports and regularly plays tennis, netball, practices yoga and dance.